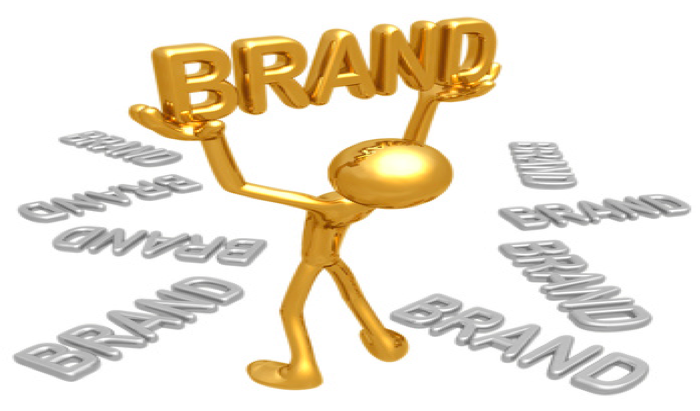 It's that time of the year again when you would carefully walk around the streets to avoid potholes; when the news channel is all flooded with the news of weather forecasts and lastly in spite of all this you would still walk with pride all over the town enjoying the rains! Ever wondered what's the best thing about rains? The umbrellas of course! The protective shield to keep you all secure and safe from the heavy rainfall. But are Umbrellas only useful for protecting against the rains? No! It has a lot of multiple uses like using it as a photo shoot prop or why not your theme park companion or a self defense tool in the worst scenario? But have you ever thought of umbrellas as a branding medium? Let's call it "Umbrella branding for monsoon season".
Also Read: Best gift for employees this monsoon!
Businesses have a great opportunity to increase their brand recognition with the help of this Umbrella branding. It was initially the tactic of smaller companies to increase the effectiveness of their marketing strategy as they couldn't go for independent branding but large organizations too have dodged in now for their successful working of business.
The story of the most popular Promotional umbrella manufacturer
Talking about Umbrella branding, there's only one promotional umbrella manufacturer that first pops into the mind- Ebrahim Currim & Sons. Situated at Princess Street, Mumbai, this umbrella manufacturer first started its business with Stag umbrellas. It is a sturdy, affordable, colorful umbrella that fits in with your style. However Chinese products chipped in during the late 20th century offering umbrellas at a much cheaper price and of different varieties and designs that hampered the sales of Ebrahim Currim & Sons. But Ebrahim Currim & Sons came back strong. It now realized that the quality shouldn't be compromised and even with a high price comeback, it still managed to win the heart of the customers. This was because of the funky designs umbrellas attracting youth that was lost long back.
They then came up with umbrellas offering built-in-high power flashlight where there was shortage of electricity at night. This is how they regained popularity and is flooded with customers during the monsoon season. Ebrahim Currim & Sons now produces customized umbrellas for well-renowned brands like Mercedes-Benz, Colgate, Standard Chartered Bank to name a few.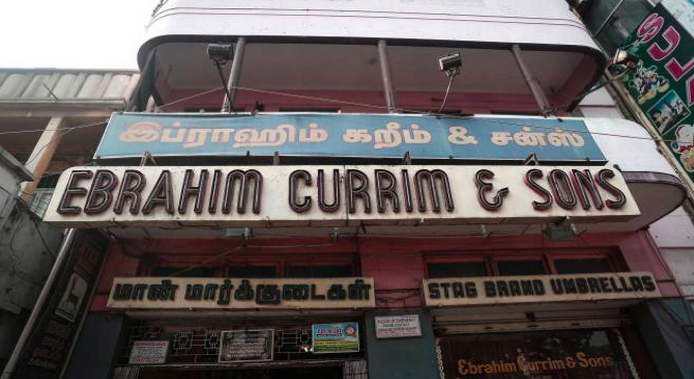 Why is it necessary to market the brand?
Let's say, you are a loyal customer of Samsung phones and a relatively new brand is launched in the market offering you same features with the less price. Would you still buy it? In the same manner, we are imbibed with a trust the brand offers and would not go for something which is relatively unknown. In such a case, Brand awareness comes into the picture and it becomes an essentiality for a brand to gain customer loyalty. However it is not necessary that only the new brand follows up the concept of Umbrella branding. Well-known companies are in awe of umbrella branding and take help of leading umbrella manufacturers to keep things in place and monsoon is just the perfect season to draw things in their favor.
Promotional Umbrellas- The sassiest way to promote your business!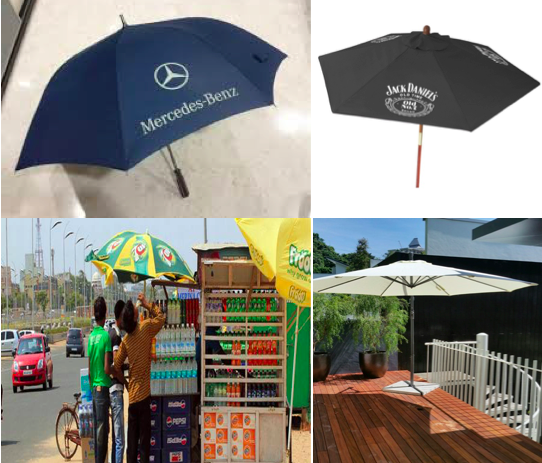 The present era of business believes in "The Big picture". It takes an overall view and idea of brand as a whole instead of just focusing on the details. A promotional umbrella in the brand promotion takes the sassy way! With innumerable range of colors available, it also offers the freedom to be customized as per the requirements of the business. This umbrella can be seen almost everywhere- streets, hotels, stores, golf course. The most popular among promotional umbrella is the corporate golf umbrella used at hotels and at the golf grounds.
Beach umbrella is also a form of promotional umbrella wherein the business promote their brands for products like beers, beverages, cold drinks; Parasols, used for some of the reputed brands are printed with a higher lifespan and are commonly seen at the bars for beers and drink counters.
An effective marketing strategy is essential for your brand to be visible and Umbrella branding used with correct logos and design will create a long-lasting impact to your brand to be successful in the future!